Greeting Cards, Journals, and Postcards
Yurkanis Originals offers a growing line of elegant, eco-friendly greeting cards, journals and postcards. All of these products are printed on fine quality paper that invites the pen and delights the hand. Buy these products online through our online store.
The Seeker's Garden
An elegant set of 45 cards with stand. Each card begins with a striking bouquet of quilted textile art. Beneath every image is a nourishing message of friendly support for Seekers.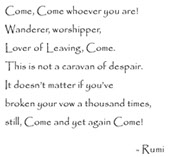 Mugs
15 oz. ceramic two-tone mugs (black inside). Choose from six designs, each with a beautiful reproduction of Nan's images, on both sides of the mug.
Original Quilts
Nan's quilts are made of 100% cotton and silk and are washed and dried prior to hanging. The vibrancy of the colors is best preserved by avoiding prolonged exposure to direct sunlight. Contact Nan for availability of originals or to inquire about commissioning a custom piece.
Fine Art Prints
Giclée (pronounced zhee-clay) prints of original work are also available. All prints are produced on the most archival materials to produce fine art prints on smooth 100% cotton watercolor paper. The pigmented inks create a print that is visually exquisite and technically amazing with a lifespan of 75-100 years.
Wholesale Buyers
Visit the online store for a complete catalog of our greeting cards, journals and postcards. For information about wholesale pricing or
to request a printed catalog or sample of our products please
email Nan Yurkanis.
Think Globally, Act Locally
The expertise of this local team of providers transforms
creative vision into our products:
Art and Soul, digital photography and fine art prints
DCG ONE, an FSC (Forest Stewardship Council) certified printer
NEllen Regier Design, graphic design
Stepping Stone Graphics, website design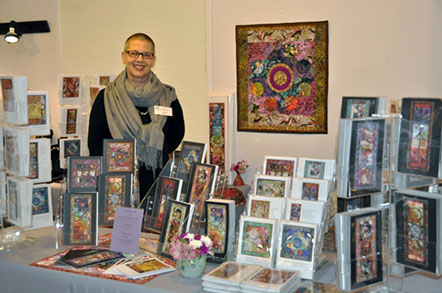 You can also find our products at these retail stores: